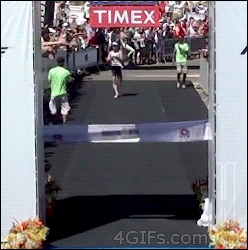 Youth advocates, we've worked long and hard over the past few months to make sure our DC leaders are actively representing the interests of our city's young people. From
testifying
, to
signing petitions
, to
holding rallies
– this year our community of advocates was louder than ever! But the budget battle is not over yet!
Wednesday, May 28th is the final Council budget vote!
Councilmembers are making their final budget decisions right
now
, so to finish off strong we need one more advocacy push. See below for actions to take.
We want to
thank
councilmembers who have already promised some funding. We also want to
keep asking
councilmembers to fund areas that they have not yet agreed to fund.
Let us know if you have any questions!
Thank Councilmembers for: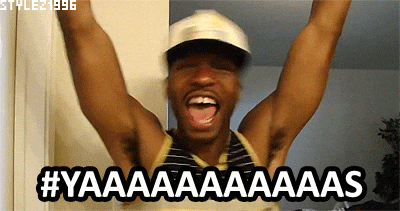 Youth Homelessness:
Putting $200,000 in OSSE's budget for 2 new, full time employees to assist the McKinney Vento Coordinator to enhance outreach and school based services to homeless children and youth.
Asking DC General Services to develop a robust plan around homeless shelters.
Moving $1,000,000 into DHS to support the Ending Youth Homelessness Amendment Act strategies and services.
Disconnected Youth:
Adding funding for the DC Re-engagement Center to fund the center's first year at $473,000 and supporting 4 full time staff members.
Youth Workforce Development:
Identifying $731,000 i that could provide free Metrobus transportation for youth for the Summer Youth Employment Program (SYEP) participants until they get their first paycheck.
Keep asking Councilmembers for:
Youth Homelessness:
Fully fund the Ending Youth Homelessness Legislation Mandate ( $10 million) from non- human services agencies.
Expanded Learning:
The Trust is still slated to only receive $3 million this year. We continue to advocate for a total funding of $8 million- the budget amount necessary to sustain the Trust's current grantees, services and programming.
DCPS afterschool and summer funding is unclear in the budget. However, it is clear that neither has received the $5 million increase that we advocate for. We continue to advocate for more funding for afterschool and summer school, as well as for oversight into how at-risk money is used for these two programs.
Disconnected Youth:
Alternative education funding within DCPS is unclear in the budget due to the new budget framework. However, we continue to advocate for an investment of $1.5 million within OSSE's budget to grow capacity within alternative education. Currently, the near 3,000 alternative education seats across the District are more-or-less full. This poses grave implications for the ability of the Re-engagement Center to refer the 9,000 disconnected youth to best-fit matches in educational programs.
Workforce Development:
In budget markup, the Committee on Business, Consumer and Regulatory Affairs cut $1.6 million from various training and employment programs within DOES, including $300,000 from year-round programs for youth. The Committee transferred these funds to the Film Investment Fund, which creates subsidies for production companies to film in D.C. On top of a reduction in year-round youth funding of nearly $2 million resulting from a loss in federal WIA funds, this additional $300,000 reduction is especially alarming.
We are concerned by the lack of funding slated for adult literacy and adult basic education. In coordination with the DC Adult and Family Literacy Coalition, we continue to advocate for $1.2 million that support the Adult Literacy for Good Jobs Platform.
Contact Information:
Here is a list of councilmembers:
http://dccouncil.us/counci
l. If you click their names, you will see their email address, phone number, and office number.
Use the hashtag
#InvestInYouth
to tweet at your councilmembers. Here are their twitter handles:
The DC budget season is one of DCAYA's busiest times of the year. Make sure you are in the know about the issues effecting our DC youth by following our conversations on Twitter and subscribing to our blog. Educating the public on pressing local youth issues may or may not make up for the long nights and potential caffeine overdoses.